This article is part of our Collette Calls series.
My original intent was to use this article to recap the season that was, but I'll postpone the column one more week. I have been hard at work prepping for First Pitch Arizona in early October with focus on the absurd surge in power this year and how it will impact our 2020 draft plans. I'm in a fantastic session with Rob Silver, Tristan Cockcroft and Todd Zola with Ron Shandler moderating the panel, and I hope to see some of you in attendance.
Instead, I would like to do another accountability column looking back at what I penned two months ago as I gave you advice on players who I thought could have strong closes to the season and end up in the top 10 of the counting categories.
Batting Average: Yuli Gurriel has hit .290 since the start of August, but that has only been good enough to be 46th on the overall batting average list in that time span. Thirty-six qualified players hit at least .300 over the final two months of the season led by Tim Anderson's improbable run. Anderson has hit .372 over the last 50 games, with the same low walk-high strikeout numbers he has always had while enjoying a tremendous amount of batted ball luck thanks to a .448 batting average on balls in play.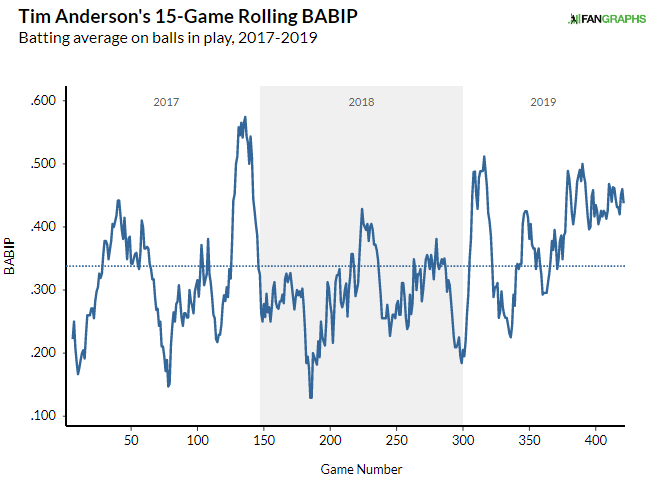 If a player is going to put as many balls in play as Anderson does with his impatient approach, having 45 percent of them go for hits